Nut Box Signs Brand & Design - Retail and Corporate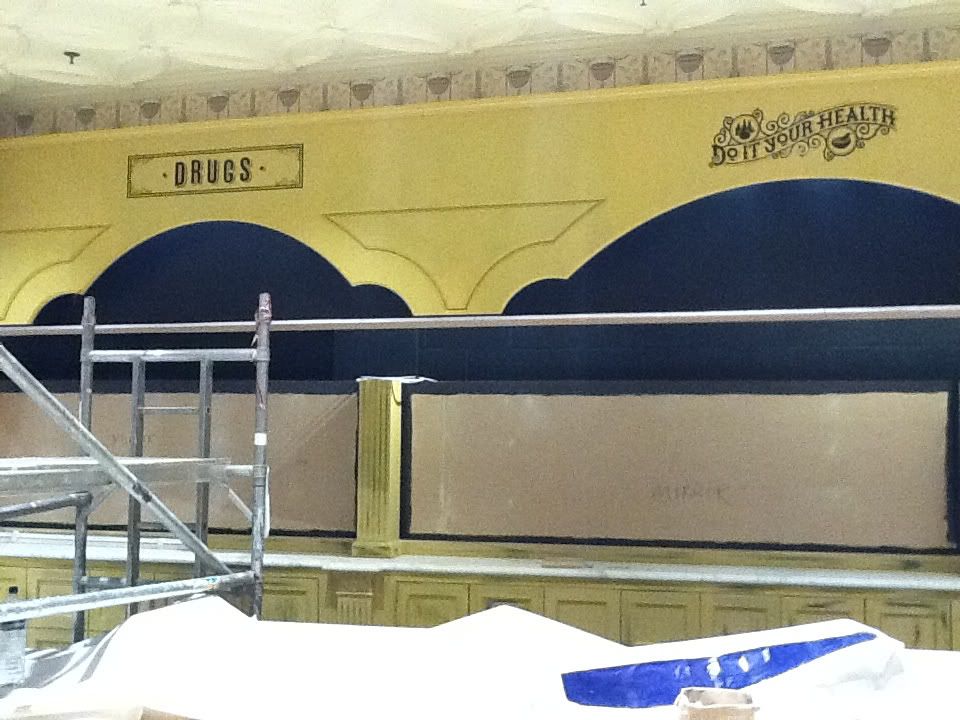 NGS completed 11 in-store panels for Ted Baker's flagship store in Bluewater Kent. The brief was to bring hand painted feeling to the logos of several themed interior settings using layouts produced by the in-house design team.
The nostalgia "Tedbury" concept included various village shop sets with quaint writing – a tea shop and butchers a chemists… these interior wall and ceiling sets were literally dissected and displaced creating a visual constant, yet shifting context around the store… heaps of mirrors assisted the whole shabaz, The mix of Goth typography and Victorian ornamentation made the writing fun and after we went over with a distress rub down and glaze, the panels really looked the part.
We are constantly being asked to create aged and retro surface finishes on shop signs and displays these…
View original post 119 more words